​Legal Malpractice

REPRESENTATIVE CASES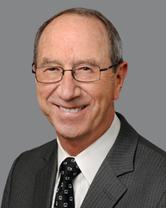 John M. Drath,

Esq.
Mediator • Arbitrator

Law firm sued client for fees owed, client cross-complained for legal malpractice based on poor result in litigation. Law firm represented itself in a contentious and protracted mediation, resulting in settlement.


Pre-litigation claim was made against attorney whose client lost a business dispute and was assessed punitive damages. An appeal was filed, and the mediation resolved both the legal malpractice claim and the underlying appeal.


Attorney sued after failing to file a timely wrongful termination suit.


Attorney, after successfully defending his client in an intellectual property case, recommended bringing a malicious prosecution action against both the plaintiff and its attorney. The attorney/defendant filed an anti-SLAPP motion and was awarded significant attorney's fees. Client then made a legal malpractice claim against his attorney for the erroneous advice to bring a malicious prosecution action.


Attorney sued by judgment debtor for abuse of process and conversion for seizing and liquidating debtor's assets without following the requirements of the EJL.
​
​