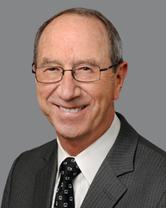 John M. Drath,

Esq.
Mediator • Arbitrator

Insurance
REPRESENTATIVE CASES

Bad faith action based on refusal to defend, resulting verdict in excess of 2.0 million. Assault and battery exclusion at issue.


Insurance agent failed to properly describe property on liability policy resulting in no coverage for a claim arising from the use of that property. Following a multi-million-dollar settlement, agent sued for professional liability.


Bad faith action based on insured's claimed failure to pay an uninsured motorist claim in a timely fashion.


First party bad faith claim based on claimed mishandling of insured's fire loss.


Bad faith claim based on failure to defend and resulting seven figure judgment. Personal injury and advertising liability coverage was in issue.


First party bad faith claim based on insurer's disagreement over the damage to high value artwork.


Action against health benefits claims administrator for approving and paying out of the insured's account 350K plus in claims not covered by the employer's group health policy, thus preventing the insured from getting reimbursed by the insurer.


Action and cross-action regarding the effectiveness of the cancelation of a worker's compensation policy, and resolution of the worker's compensation case that arose after the alleged cancelation.


Action against insurance company and two producing agents over the interpretation of additional insured endorsement and its application to a suit against a retailer sued for products liability.
​